Haerbin government delegation visited the headquarters of Oceanpower
View:2812 DateTime:2012/3/30
In the morning of March 29, Jiao yuanchao, the deputy mayor of Haerbin, led Haerbin government delegation visited the headquarters of Oceanpower to inspect and investigation.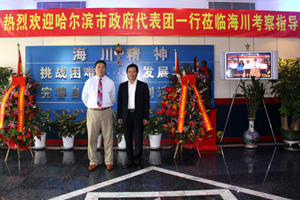 Oceanpower president He weiping met the delegation, and expressed thanks for Haerben's long-term support on behalf of Oceanpower. At the same, He introduced the recent development situation, and exchanged ideas with the delegation in the cooperation of Haerbin infrastructure.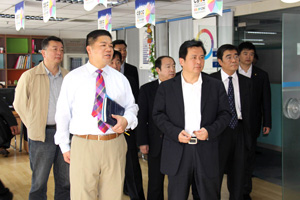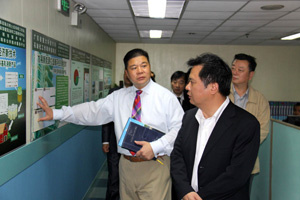 Jiao appreciated the achievements on Oceanpower's new process, new material and new technique, and affirmed the achievements on independent innovation and standardization strategy. Jiao also hoped that the collaborative areas with Oceanpower could be wider and the cooperation level could be inproved to get mutual benefits.